9 Simple ways to advertise on Twitter
In order to compete with other social networks, Twitter recently released its ad tool for all users, which was previously restricted to large companies only. The functionality, which bears the name of Twitter Ads, is now available to any profile on the social network. If you use Twitter for your store and want to reach […]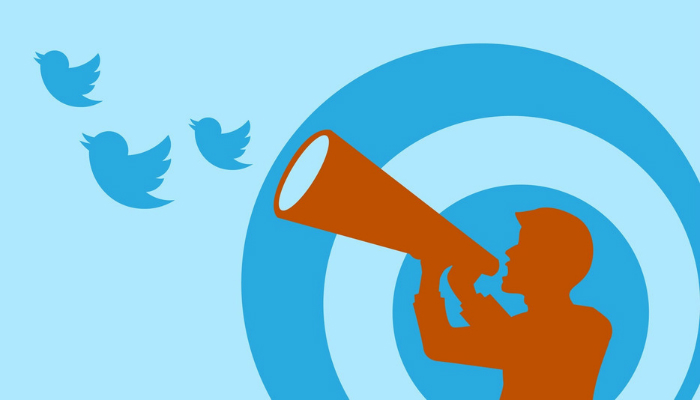 In order to compete with other social networks, Twitter recently released its ad tool for all users, which was previously restricted to large companies only. The functionality, which bears the name of Twitter Ads, is now available to any profile on the social network.
If you use Twitter for your store and want to reach an even larger audience through sponsored ads, you're in the right place. If you are curiously looking for How to advertise on Twitter ? then Today we are going to show you a step by step so that you can advertise on Twitter .
Step 1
If you already have an account, click on the profile photo icon in the upper right corner, then on "Twitter Ads".
Step 2
On the next page, click on "Create a new campaign" and "Help me choose" if you want to know in detail all the types of ads offered by the social network. If you already know which type of ad you are going to choose, choose it and skip directly to step 4.
Step 3
As you can see in the image below, there are different types of ads for you to choose from. Read them all carefully and select the one that best suits your online marketing strategy. For this article we are going to choose "Tweet Interactions". Click on "Select" to continue advancing.
Step 4
After selecting the type of ad, you have to give the campaign a name and choose when it will start. You will be able to start a campaign without an established end date, as well as define a start and end date.
Step 5
Below, within the "Creativity" section, you will be able to create a new tweet or choose an existing one to start promoting it.
Step 6
If you continue going down within the same page you will be able to segment the campaign. This part is essential, since you are going to define who are the people who are going to see the ad.
First of all, I chose if the advertising is going to be spread among all the users of the social network or only for a specific country or city. Here you will also be able to select the gender, language and devices used by your target audience.
Step 7
Then you will be able to further segment the target audience you want to address.
Add Keywords – You can enter keywords to match search queries, tweets, or user tweet interactions.
Add Followers – Use this option to reach users with similar interests to a given account. For example, if you choose @Shopping you will reach people who are probably interested in Shopping advertising.
Add Interests – Interest categories increase your potential reach. The social network will target users interested in any of the categories you add.
Add Custom Audience – Upload custom lists or enter a code on your site to drive visitors, buyers, etc.
Add TV targeting – Allows you to target users who interact with TV shows in a specific country, although some shows may be available in more than one country.
Step 8
Well, it's time to define your campaign budget. First of all, you have to define a daily budget, that is, the maximum you want to spend per day . But you will also be able to choose a total budget, which is the value that you are willing to pay throughout the campaign.
Under "Choose pricing models," select "Automatic Bid" if you want Twitter to optimize your campaign for best results at the best prices, or choose "Maximum Bid" to define a maximum value per interaction. If you stay with the second option, the social network will show you how much other advertisers were paying on average, which will help you establish competitive values.
At the end of everything you will be able to choose between running your campaign at a normal pace, which is recommended, or at a fast pace . This last option is convenient when your campaign has a limited term; In this way, your ad will be shown more frequently and, as a result, your budget will be spent more quickly.
Step 9
Remember to review the campaign before publishing it . If you checked all the details and want Twitter users to start seeing it, click "Launch campaign".
Resume
Are you exploring the world of online marketing? Twitter Ads is another alternative for you to consider. If the social network is part of your strategy, make a test ad and review the results you get.
Pay attention to the campaign panel, since there you will be able to see detailed statistics on the interaction, converted leads and values , among other things. In this section you will be able to observe what is working and what can be improved in each campaign, as well as compare ads made on other social networks, such as Facebook, for example.
You like me? If you are already selling on social networks, with an online store you will generate more credibility and trust for your customers. Try the Twitter Shopping platform for free for 15 days . It is simple, fast and without the need for technical knowledge.